JCB ATYRAU
The JCB brand is an international leader in the industry. JCB special equipment is valued for its high reliability and performance, low noise level and environmental friendliness. The company occupies 49% of the world market, and every second backhoe loader in the world is sold by JCB.
JCB machines are ideally suited for Kazakhstan with its huge area and special weather conditions that differ depending on the region precisely due to their ability to work in any climatic zone.
JCB Atyrau 3S dealer center (Sale, Service, Spare parts) began its work in October 2020. It covers an area of 646 square meters, 336 of which are allocated for the service area. The area of the indoor showroom is 176 square meters, the outdoor one is 1220 square meters.
JCB Atyrau is equipped with the most modern JCB Electronic Service Tool equipment for diagnostics and repair of special equipment. The dealer center supports a one-year warranty from the manufacturer, excluding machine hours.
Product Line:
• Backhoe loaders
• Crawler excavators
• Wheeled excavators
• Telescopic loaders
• Front Wheel loaders
• Mini Excavators
• Mini-loaders with side turn
• Industrial Forklifts
• Sealing equipment
• Attachments
• Manual hydraulic tools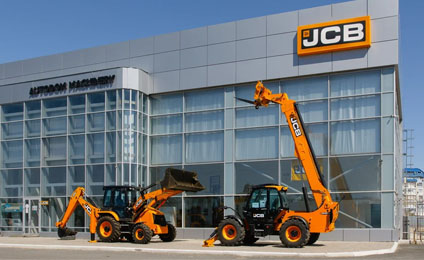 Contacts
Atyrau, Abulkhayir Khan ave., 91
+7 (727) 310-00-01
http://jcb-kz.com/
info@jcb-kz.com
After-sales service
In accordance with the manufacturer's regulations, we guarantee our customers the highest level of service support 24/7.
All service specialists regularly undergo training and internships, have high qualifications and extensive experience in the field of service maintenance. Round-the-clock maintenance of equipment is provided by mobile teams of highly qualified service engineers.